It's that (dreaded) time again ...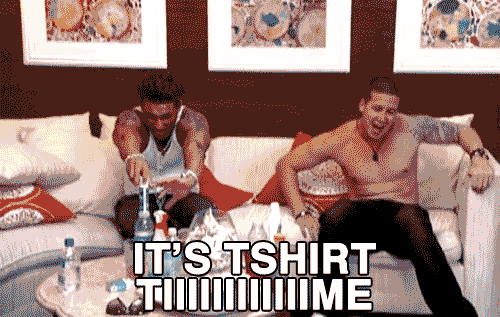 (

source

)

If you know me or have been reading the blog since August, then you already know about my

irrational

love

for "Jersey Shore." Don't ask me to defend it -- I can't. Just know that I was killing time at Urban Outfitters one afternoon a few months ago, saw this polish, broke a few hundred hipster rules by gigglesnorting loudly in the store, and ran for the counter before I could get into any more trouble with my wallet.

Should you not find the subsequent photos to your liking, let me direct you to

this blog post

I found via Google. I feel like Smush is somewhere in between her photo and mine. I hope that's not too confusing!





Three coats with SV.




It's weird that I wasn't completely in love with it until I saw it in sunlight! IMO, this color straddles the line between seafoam and mint. The closest thing I have in my stash is Essie Mint Candy Apple, which is a little more blue than Smush. I have no idea how the two compare on the nail, but here's a bottle shot:





I loved the formula on Urban Outfitters Hot Tub (a neon pink), so I was hoping the one for Smush would be just as fantastic. Uh. You know that thing about pastels being problematic? Smush was no exception, but its formula wasn't the worst I've ever had to deal with. (Off the top of my head, American Apparel Cotton, Orly Cotton Candy and SH XW Mint Sorbet made me go FUUUUUUUUUU.) I used a thin first coat, then two medium-thick coats and SV to smooth it out. I don't know if it's because I'm hypercritical, but as long as you don't look at the sides of my nails too closely, this is gorgeous!

I

think

Urban Outfitters polishes are ~$5 apiece, or two for $8. Taking into account my feelings about the company, I'd say it's worth it to pay $4-$5 for this particular store brand because of the ease of application, great colors and overall quality of the polish. I've had this on for two days now with very little tip wear, so I'm pleased.

Any thoughts on Smush? This new season of "Jersey Shore"? I'm excited (obviously), but the Italy season that wrapped up in October was a hot mess, and not the good kind! This being said, I'm hoping for more hilarity (e.g., Mike's encounter with the "concrete" wall) and less stupid drama (e.g., everything leading up to Mike's encounter with the wall), but you know that's not going to happen. It would be like Deena walking around somewhere without falling down, you know? Yeah, you do.